Doug Pepple, Ward 1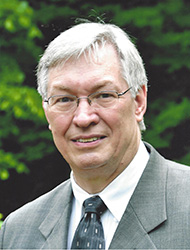 Monticello provides a great quality of life for its residents – I know because my quality of life improved here in 1968 when I went on my first date with Sheila, whom I married the next year.
Monticello is that friendly, comfortable place you want to call home. The city boasts of a strong public school system as well as a branch of Ivy Tech State College. The parks system has something for everyone including access points to the scenic Tippecanoe River which borders the city on the east. Residents embrace diversity and are working to make all parts of the city easily accessible to everyone regardless of their abilities. The city's economic base is expanding with more businesses coming to the area. We have an existing industrial park as well as plans to develop a professional park on the west side of the city. City services are affordable. The hospital is modern, and a new fire station is planned.
I am especially proud of my Ward because it is a microcosm of everything right about Monticello.
This is my first term on city council, but not in serving my community. I served on the Twin Lakes School Board from 1995-2003. I was president of the Monticello Rotary from 1999-2000. In 2003 I founded and served as president of the White County Economic Action Team, which established a White County website as well as enhancements to encourage companies to come to White County.
I was born in Michigan City and a financial management major at Purdue. I played basketball, that quintessential Hoosier sport, at Purdue's North Central Campus. When Sheila and I moved here in 1984, it was because of the schools and the hometown feel.
This year I was chosen to serve as president of the city council. I promise to help Monticello grow while continuing to be a wonderful place to call home.
For our citizens, you know these feelings. For those who are considering living, working and/or recreating in Monticello, I trust you will find some of these wonderful features our city provides and add to our great quality of life.