White County Confirms Second Case of COVID-19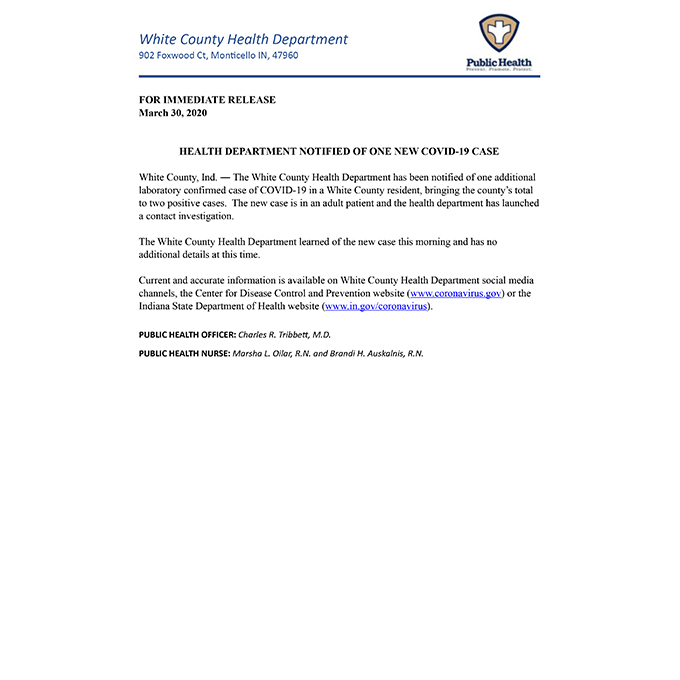 Review the White County Health Department Notice - 2nd Case March 30, 2020 at 2:15PM
Review the White County Health Department Notice - 1st Case March 27, 2020 at 5:19PM
The City of Monticello has just been notified that White County has its first and second confirmed case of COVID-19. This official notice does not change any of the Mayor's Executive Orders.
This reaffirms the Governor's Executive Orders and reinforces the need for all of us to stay at home.
Stay Home, Stay Safe, & Healthy.


By accepting you will be accessing a service provided by a third-party external to https://monticelloin.gov/