U.S. 421 to be closed in Monticello starting next week in the Monticello.
The Indiana Department of Transportation announces a road closure for U.S. 421 between U.S. 24 and Jefferson St in Monticello beginning Monday, June 22.
Crews will be reconstructing the road in this area. The project is expected to be completed in mid-September, 2020. Drivers should seek an alternate route. The official detour will follow State Road 39, State Road 16, U.S. 421, State Road 43 and State Road 18.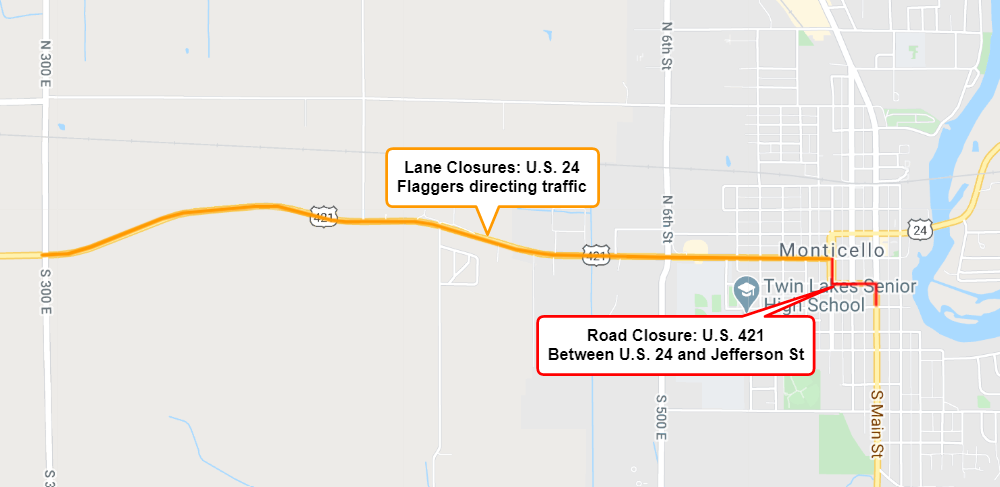 US 24 Resurfacing - Lane Closures
There is also an ongoing resurfacing project causing lane closures on U.S. 24 between S 300 E and W Railroad St in Monticello. U.S. 24 will be down to one lane intermittently during daylight hours for the duration of this paving project. Flaggers will direct traffic. The project is expected to be completed in the beginning of August, 2020.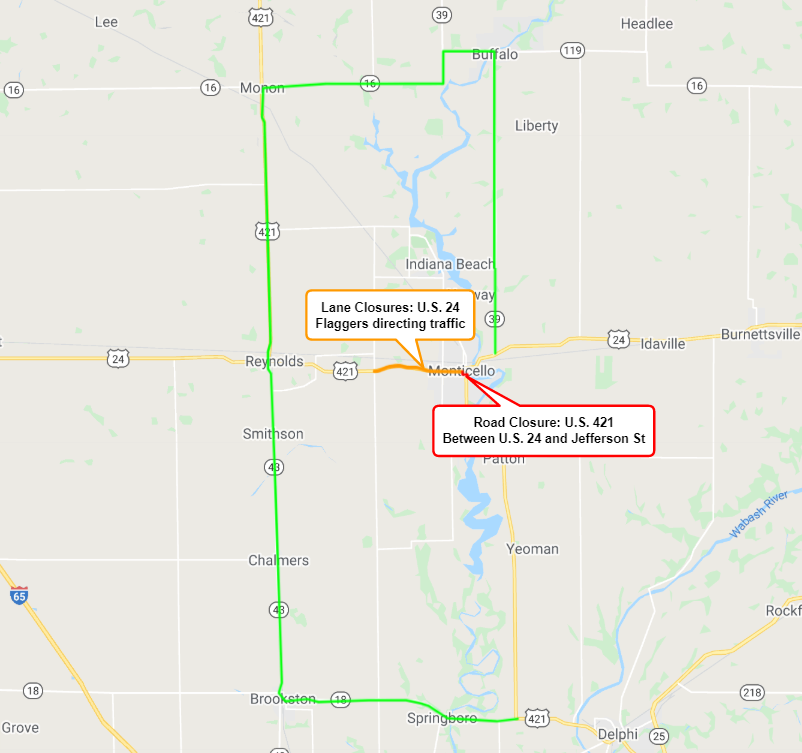 INDOT urges drivers to stay alert near crews and follow traffic directions carefully. Drivers are encouraged to allow extra time when driving through this area. Drivers should slow down, use extra caution and drive distraction-free through all work zones.
Stay Informed Motorists in Northwest Indiana can monitor road closures, road conditions, and traffic alerts any time via:
Facebook:
https://facebook.com/INDOTNorthwest
Twitter:
@INDOTNorthwest
CARS 511:
https://indot.carsprogram.org
Mobile App:
iTunes App Store
and the
Google Play store for Android